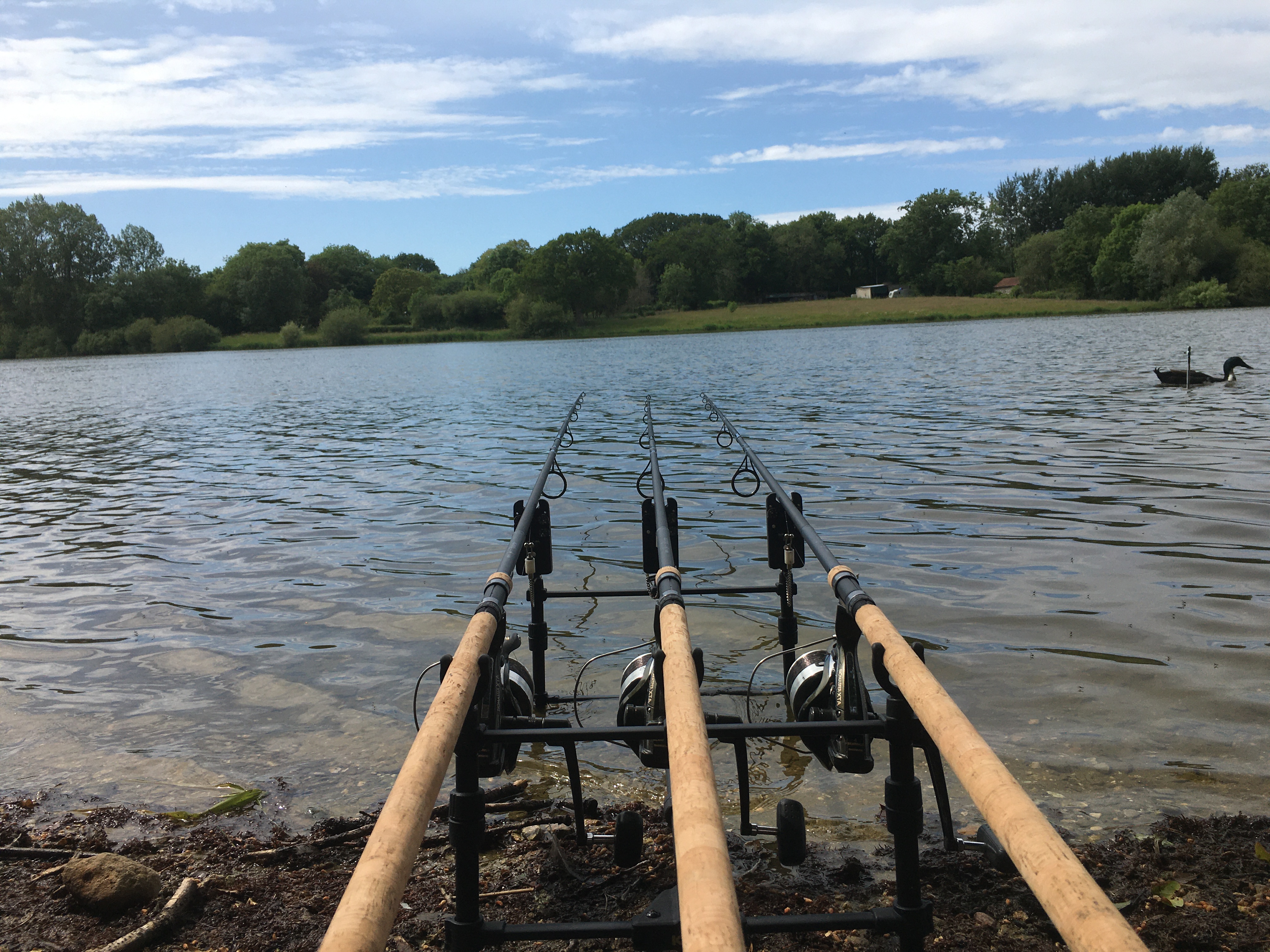 Posts

860

Joined

Last visited

Days Won

31
jh92's Achievements
Mentor (12/14)
Rare

Rare

Rare
Recent Badges
962
Reputation
I woke up in Friday morning with a cricked neck, rested in through out Friday and woke up Saturday with a stiff neck but it felt like it was on the mend. Decided to walk the dog. Dog lunged at a cat. Dog brang all that pain back from the cricked neck and it felt twice as bad!!!! I hate to admit it but I feel like my body isn't recovering like it used to 😂😂😂

It would cost a small fortune in my ford focus 😂 All the best though, hopefully you all have some cracking fish 👌

Discovery cx landing net mate, the net handle doesn't split 👍 my only gripe with it is the clip that holds the net up, but to be fair I've got this far with out using one so isn't really an issue 😂 I've got ngt 2 piece handle I bought years ago I use it with my 9ft rod set. Even though its done by ngt the quality of it is solid 👍

It's nice and light compared to what I already use. The clip that holds the net up is rubbish, doesn't hold it up at all just falls off as soon as I try clipping it in, i will probably remove the ring attached off the bottom of the net, looks like a guaranteed snag on the reservoir I fish 😂 The weigh sling is nice and so are the clothes 👌

Hi mate I got 2 2.75lb tc 9ft nash Dwarf rods and I love them. They are awesome little rods, I've paired them with nash bait runners loaded with 10lb daiwa sensor line. I use them for most of my carp fishing 👍 Heres a video on the basics of setting up a carp rod👍

So my local club has issued a ban on returning catfish caught on our canal. If you catch one it needs to retained, it will be removed and released into a local pond. Originally the idea was to have it killed, but I think a lot of the anglers kicked up a fuss about it hence now they moving them to a pond. My question is, how bad are these fish for our waters? We have otters killing fish all the time, cormorants putting holes in to fish. Boats and pollution releasing chemicals etc into the water. From my understanding the ea won't put anymore stock into the water until the catfish are removed. Are catfish really that bad to our waters?

Just cold rain here. Hopefully this cold snap passes over soon. The night are pulling out I just want to be on the bank 😬 We are gonna check the canal this morning and see if we can spot anything. Spotted 3 pike in the margins the other day, biggest must of been pushing double figures 😆

I was thinking about buying a baiting pole myself but ended up getting a bait boat. It's the restriction of not being able to bait past 11m, so my spots would of been limited. If you want a cheap baiting pole I wouldn't bother faffing about with trying to make one, I would buy an old match pole off of gumtree or marketplace and convert the top section, I don't think it would be too hard 👍

Yeah I've been having this issue as well, but also on other sites. I'm not sure if it's on Google chrome's end, maybe their last patch/update has a few bugs in it 🤔 I've started using duck duck go browser for now 👍

Changed my mind, the river is looking like its returning to normal level, so going to try there I think😆

Yeah I reckon so mate, it's one of them fisheries with a lot of small carp. But they ain't in the best condition either. There are some big perch, roach, rudd and gudgeon though, they will be my target fish 👍👍

Off out tomorrow with some red maggots, prawns and groundbait, hopefully I can get a nice perch!

So I've gone into the shed to start putting up some more racking, a bottle of squid liquid has cracked and leaked all over my gear and the floor. It happened a while back by the looks of it and has seeped into the fabrics 😭😭😭😭

This weather is looking good for a bite on the reservoir I fish 😆 anyone out this weekend?