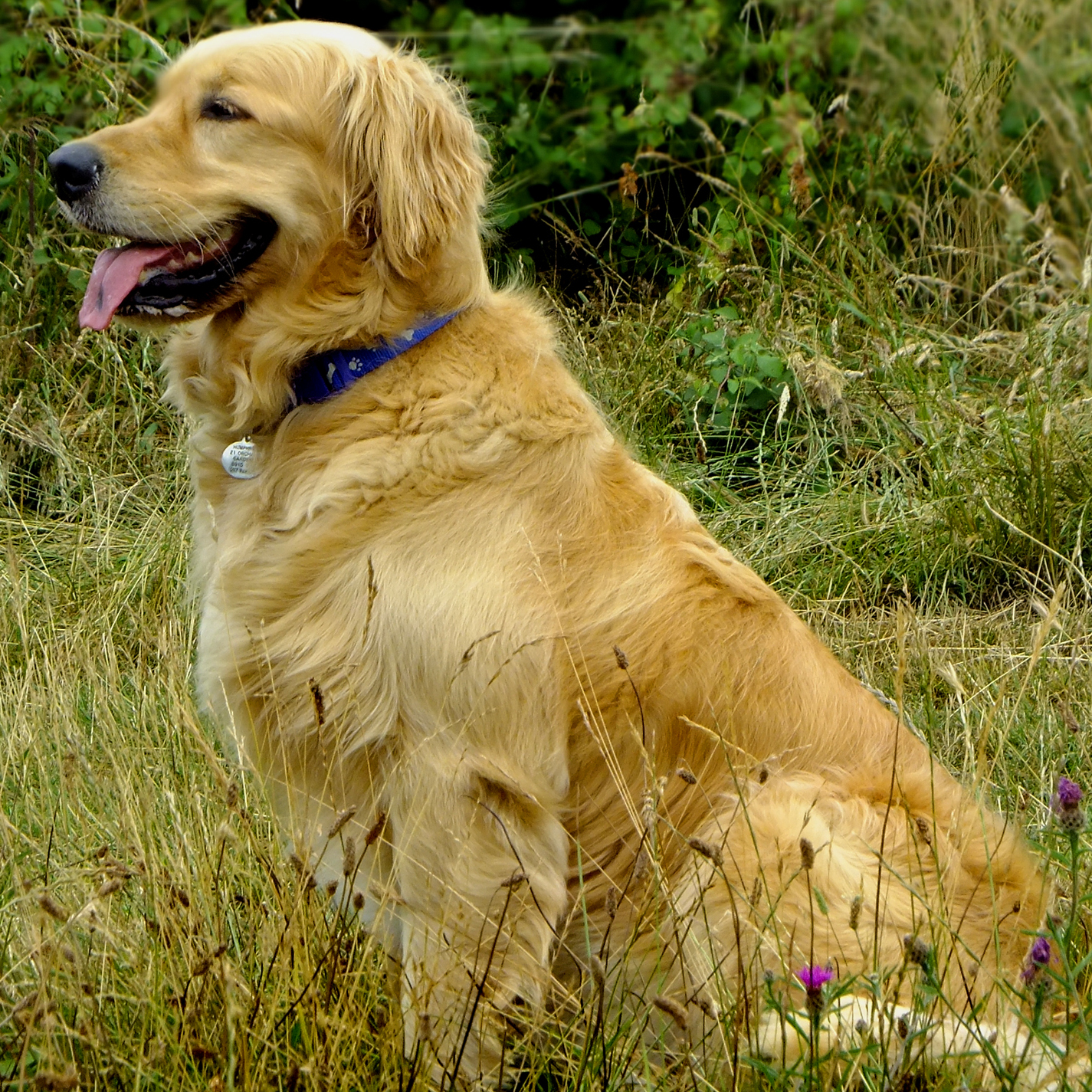 Posts

419

Joined

Last visited

Days Won

6
Recent Profile Visitors
The recent visitors block is disabled and is not being shown to other users.
Golden Paws's Achievements
Proficient (10/14)
Recent Badges
479
Reputation
I thought that paint guns were being pressed into service, another gizmo that went straight onto the universal ban list!

Impressive but my boat takes up far less space than taking scaffolding fishing with me!

Top tip! A few years ago my spod bucket got top heavy with the water after I'd used half of it so I tipped the excess into the lake. After 5 minutes I had several aggressive carp charging around the margins. I prefer using a spod to a spomb so use the liquid to make up my groundbait mix that plugs the spod.

To prevent contamination with germs, water companies add a disinfectant—usually either chlorine or chloramine—that kills disease-causing germs such as Salmonella, Campylobacter, and norovirus. Quote from Google. I've got a bit paranoid about tainting bait and if I'm soaking particles, I'll boil the water in a saucepan for a few minutes, let it stand for about 15 minutes and then add it warm to the seeds. That should boil off any chlorine and it also speeds up the softening process.

What a faff! To get any distance, you've got to take more poles then a plumber installing a central heating system from scratch! Any slight wind or undertow and it's going to snake out and you're going to struggle to get it to go where you want. Although my boats meanders a bit with a chop on, at least you can instantly compensate. A pole is probably alright for a margin spot but I wouldn't go much more than that.

Without a shadow of doubt. As mentioned, the stealth, accuracy and getting close to places you wouldn't dare cast makes them a formidable tool. I was chatting to a bloke at work the other day and he told me that he was blanking on one lake before his mate sent a drone up and based on what he saw, he uppped sticks and moved to the other side of the lake and started catching. That may be a step too far!

"Best" fish is very subjective. I suppose I'd have to go back many years when I was a match angler and fished with a local juniors club. I got a bit bored of catching small roach and with late teenage distractions of drink, being in a punk band, motorbikes and girls, I started to drift away from fishing. One day I saw an advert in the local rag for the local branch of the Pike Anglers Club advertising for members and I went on a fish-in with them. After a slow day with very few fish coming out, I caught a 12-3 pike that blew me away and one of the members offered to take me fishing on a regular basis. I think I was being groomed as he didn't have a car (or a job!) and I ferried him around for a few years until his first spell in prison - long story, leave it at that. Summers were spent fishing for barbel with my new found "specimen mentality" and after being single minded on catching a double, after 10 x 9lb+ fish, I smashed it with an 11-14. When all the barbel in the river seemed to disappear overnight (yes, otters were present), I decided to start doing some Carp fishing on a local day ticket. The first trip was a blank and the second was going that way until some pike anglers packed up mid afternoon and complained they couldn't get a bite because there were too many carp crashing around in the swim. The second they were gone, I decamped and caught 6 with the best being a 19-2 that made me feel that I'd arrived. My best fish is a 9-6 pike! I hooked it in a narrow river and it went absolutely ballistic! Every time I got it close to the net, it turned, put its shoulders out of the water and pumped it's tail forcing me to back wind until it got back to the middle again. I must have played that fish for a good 15 minutes before I finally netted it but it totally earned my respect.

Like the time I rocked up on Linear, went for the biggun only to forget I had the line clip set at 6 wraps from the last session!

A good few years back I was fishing a small river for barbel that ran like tap water in late autumn when the algae started to die back. After getting caught on sweetcorn a few times they got a bit suspicious and so I went through a stage of trying to catch them on every bait I could think of, maize chick peas, black eyed beans, adzuki, berlotti, lupins, harricot and probably a few more I forgot. They all caught! The first time I tried chick peas, I bumped the dropper on the gravel and several barbel attacked the dropper to get every bit of free feed. I was using loads of hemp and it didn't really matter what you used with it. I did try a broad bean once but the barbel didn't seem too keen but a 4lb chub scuttled across the gravel from depression at my feet, made an immediate beeline for it from 20 years away and took it without hesitation. As for preparation, if it was tinned it was OK to use straight away but raw beans were soaked for 24 hours, boiled and left to stew in the hot water. As long as you can squeeze them between your finger and thumb, there are OK. I did borrow an old Rod Hutchinson trick and simmered the black eyes in some oxtail soup which brought them up a notch.

Only had an afternoon free so went to a local runs waters. I wasn't going to take my boat at first as the Islands are only about 5 or 6 wraps out but took it anyway. Ended up 12 fish up to 11lb but even the smaller ones really scrapped and a couple of time I was convinced I was attached to an upper double only for a 6lb to end up in the net. I'm sure the accuracy and stealth of the boat contributed and it was a case of "buying" the fish as I did tip in a hopper of bait every 30 minutes or after every fish. It's good to get the rod bent every now and then and gain confidence that the bait, rigs and location are OK.

I've had margin spots boiling like a couldren and couldn't get a bite. Normally it happened when I used to literally place a spod only about 20 foot from the bank and the loose feed was literally on a bin lid. We get done far more often they we think. Conventional wisdom says to put a lot of boilies out but spread them so the fish have to move between mouthfuls and that makes them more hookable.

We still weigh fish in pounds and ounces whereas on the Continent they use kilo's, I don't think Jacob Rees Mogg is losing too much sleep over that. The reel method is slightly flawed as you will put on more line is the spool is nearly full compared to if you already have 100 yards out, (not metres Nick!) The 12 foot cord is far more accurate and reproducible.

I struggle to understand how people get confused about whether they have got 10 foot or 12 foot rods. Most distance sticks come with a cord set at 12 foot and I always use it. I do tend to work in wraps and save distances in my notebook using that, it's simple enough to times it by 4 to get yards if you need to. Using metres adds to the confusion!

Oh no we weren't! The Site was down for nearly a week. I've been using Firefox on my PC for years and it cuts out a lot of adverts or pop-up's. (Sorry if that affects your revenue!) I was a bit annoyed when Duckduckgo took over but have embraced it, also it annoys Google which can't be a bad thing!

Forward planning is the key. The summer can be hard work as the days are soooooo long and a few weeks back I baked under the brolly all day and you are waiting for dark or the early morning. With the kids summer holidays coming up soon, a lot of lakes will be rammed with "dad's and lads". My son is going on holiday for a couple of weeks in September and the missus is dog-sitting for a couple of weeks in his house 20 miles away and so I'll be shuttling there every couple of days. After that, the calendar is free, the days cooler and gap between night and day shorter and I've booked a good few days off work and a spot on a few lakes. I might do a few short sessions on my local days only water in the meanwhile but hopefully cram a lot into the autumn window. An understanding wife also helps as long as I don't take the mick the rest of the year!