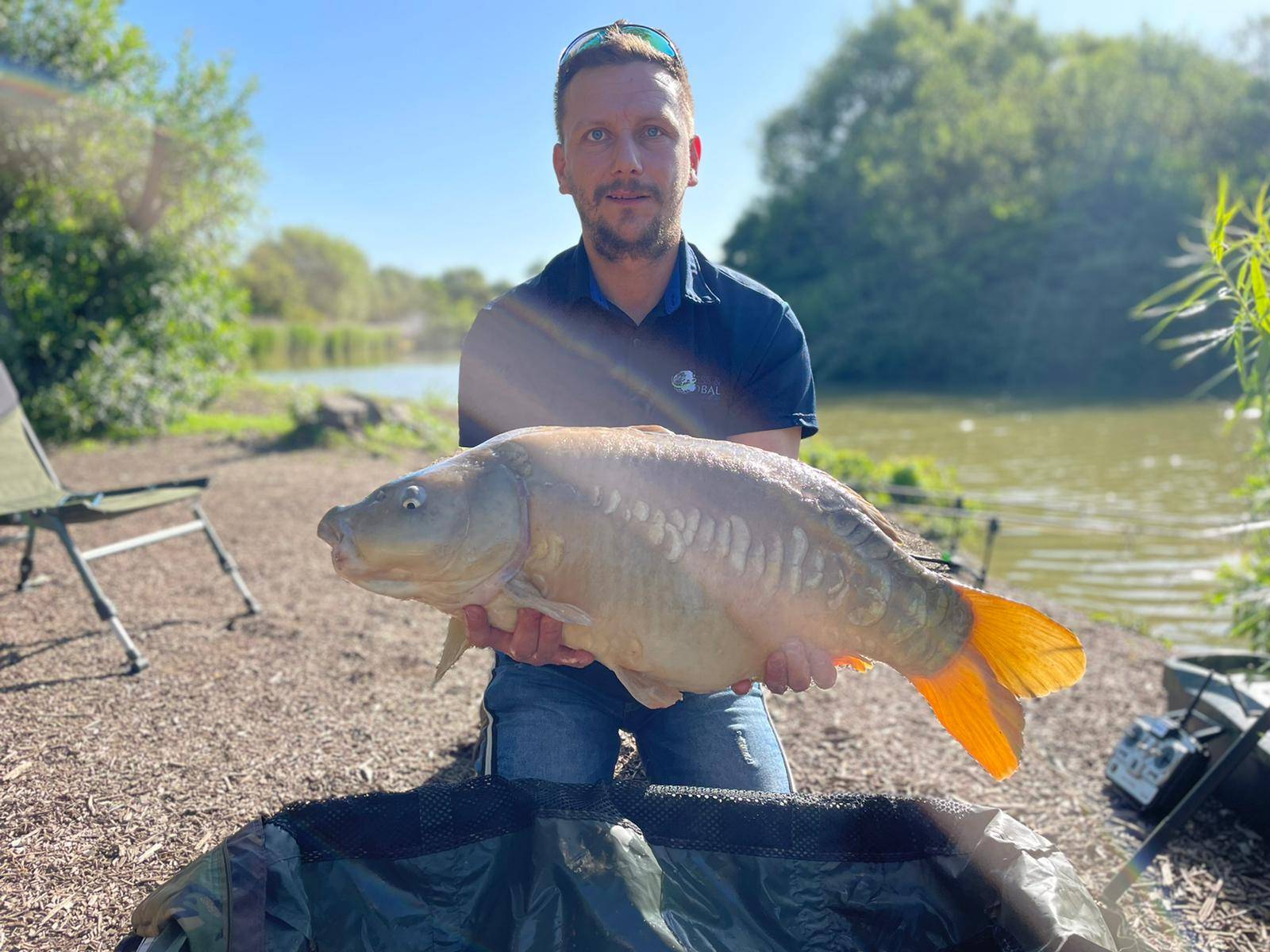 Posts

9

Joined

Last visited
Profiles
Forums
Gallery
Blogs
Events
Articles
Everything posted by Slepy
It is pure luck mate, and having had a lot of it I keep on going

That is great effort mate and something I truly admire. I don't particularly go hunting for the fish, so far I been picking a spot where fish were showing and I introduce bait. Scater it rou d and in the spot creating almost like a scenario where they have to move around whilst feeding and with any luck they will stumble upon the mighty rig. I love watching anglers climbing trees and spending more time walking around then by their rods and then it comes a screaming run and the hard work pays off. I'm the opposite, I truly believe if it's 50 percent luck and 50 percent work. Having caught fish on a single hook bait with no baiting up and no signs of fish on the spot its anyone's game. Watching monster carp last night and their last trip in France fishing in cold water at 11 ft not a bite and as soon as the water warms up they move to a spot with 6ft depth and fish are coming out that's not what I do. Probably why I don't catch in winter an awful lot. Saying that I have pulled lakes biggest catch by just using my method, rightly or wrongly it works. Its amazing how different anglers use different approaches and in a way train the fish to react to it time and time again. However we all fish is irrelevant to the end result. Seeing the bobin go up and rod tip bend is an amazing feeling when you spent hours doing your absolute most the get them there. For me it's about the tranquility and peace when I'm at the lake. Blank or.not it's always a good day.

Wow 👏 that is brilliant. I want a pair of them. That's what fishing is all about. I'm.so jealous lol

Precisely that, I have never fished with cane rods but I wouldn't mind trying. I'm still a toddler in the carp fishing game. Saying that I found my favourite set and it does the trick wherever I go. I recently caught a 44lb cat on my local venue, pure accident didn't fish for the ugly creature but it happened. The bailif once he saw it was a cat he said I need to cut the line as my rod won't be able to handle the fish. Let's just say he walked away and I held the cat over my cradle for a few pics. Not sure about cane rods but the black stuff is cable of hauling in a whale without snapping.

Mate speaking of drones https://store.swellpro.com/products/splashdrone-3-fishing-gear Get one of them and ditch them cane rods it's time to live in the 21st century 😉

Hahaha I can't cast accurately to save my life. I can ask for miles but not where I wanted it to go. Knocki g out sparkle another angler on opposite bank counts as accurate? 😀 poor fella didn't know what hit him. Bait boat is a bit of a cheat in my opinion but it takes the rig places I can't cast too.

Like your style 😎. It pays to try and experiment and yes stealth margin fishing 🎣gives me a right kick when you worked your arss of squatting with cramp in both legs busting for a [censored] and a dry mouth only to find a fellow angler casting from.the other side of the bank foot away from your free line spooking your fish. When you do get one it's a different buzz to a fish choking on 5kg of bait with your rig amongst it. I fish mainly speci lakes and low stock venues and that's where I try and experiment with my bait. Rig is always the same, home made simple hair rig without the approval of the master carpers out there. Works every time. Like the sound of the glazed cherries not tried that yet.

Exactly that, there is no right or wrong here. Thanks mate, it's all just an opinion. That's why we love it so much!!

Morning anglers, I'm fairly new to the sport and have been fishing for carp sine 2018. One thing I have noticed is the pressure in the angling community applied by the big brands and manufacturers and sponsored anglers. The truth is other then your rods and reels and having your rig amongst hungry carp the rest is irrelevant. I been using cheap lines, home made rigs, variety of bait that some anglers wouldn't think to use and the results were the same as for those having to remortgage their house for a days fishing 😅. From personal experience and I'm no branded scientist who can speak carp if the fish are hungry they will eat. How often do you open your fridge and don't find what you like and you eat what's there anyway because you are hungry. Obviously the introduction of certain baits does make carp fussy but I found using what never works on a venue for most anglers keeps catching me fish. I fished for carp in the States I had no idea about boilies pellets etc and all we used was a tin of corn and I caught more then I do sometimes on the boilies pellets etc. It's all very well watching monster carp and seeing 70lbs being pulled in like there is no tomorrow, but what they don't show is all the sonars and fish finders they use prior to the amazing footage on TV. Carp fishing is meant to be a hobby, relaxing inexpensive way to forget about the world. Instead it's a expensive competition between anglers. Don't get me wrong it's all personal perception and each individual will feel different about it. In my personal opinion it all comes down to luck. You can have the most attractive bait, best rig in the world etc and you can blank or catch the same way I use whatever I can get my hands on (always safe for the fish) and catch or blank on my basic gear. Just yesterday I fished next to a nash angler who was sweating like mad trying all his tactics and god knows what whilst me and my pall had 5 kg of home made bait never used on the venue before and we were hauling carp in like there was no tomorrow. If you ask me, yes we probably were landing on a shole of fish but then why did t the expensive bait reel them in of our spot? I stand by luck on the day more then the bait and rigs and glugs etc. Ps. Feeding carp bait in a tank in a controlled environment doesn't determine success of the bait. Tight lines everyone. Stay safe out there.